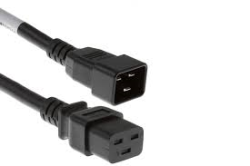 Cisco Cabinet Jumper Power Cord, 250 VAC 16A, C20-C19
Detailed information

Cisco is the worldwide leader in networking for the Internet. Cisco provides the broadest line of solutions for transporting data, voice and video within buildings, across campuses, or around the world. Cisco solutions ensure that networks both public and private operate with maximum performance, security, and flexibility.